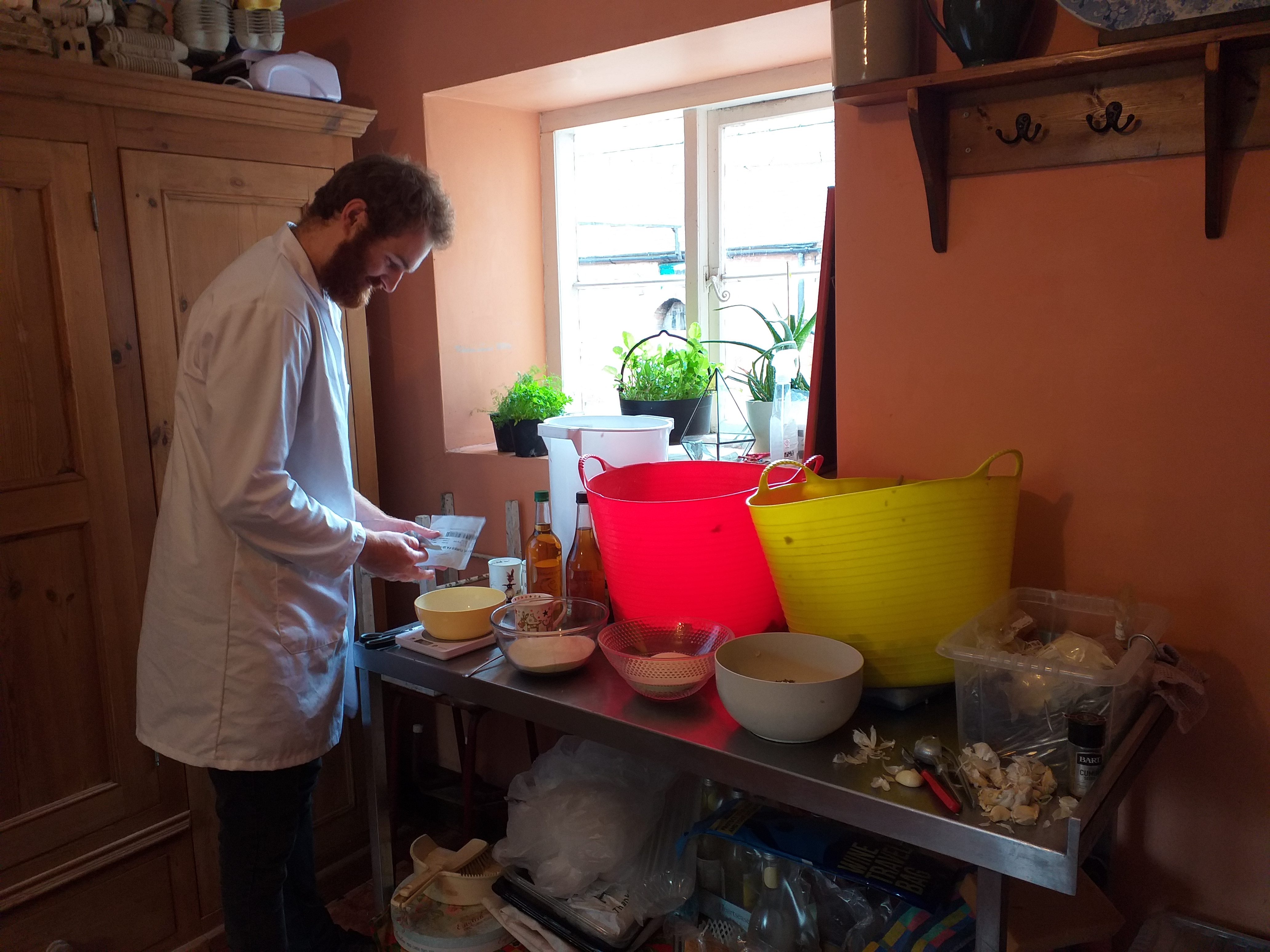 We have branched out into salami and chorizo production! Currently our 3rd batch is drying and will hopefully be ready for serving as part of a new evening
meal option - the Deli Platter. The making process is relatively straightforward using shoulder cuts from our
home grown pork which is mixed with a carefully blended choice of herbs and spices. We have found the chorizo needs extra paprika and chilli powder to give it a real kick and then we also have 2 different salamis - one with fennel seeds and the other with yellow mustard seeds and cider. Once mixed a starter culture is added to help the curing process and the mixture is packed into cases.
The packed skins are initially hung in the kitchen, on the airing rack to dry before being hung in a purpose built drying chamber to cure. This takes between 4 weeks and 3 months and the weight needs to drop to 70% of the original.
Once dried they are sliced ready for everyone to enjoy!
The Deli Platter will include salami, chorizo, a selection of cheeses, including our homemade cheddar, olives and artisan bread.