What can you do on a rainy Tuesday? This week John and I visited Hereford to see the Mappa Mundi and Chained Library. I am ashamed to say that despite living within an hours drive of the Cathedral city of Hereford all our lives neither of us had visited the cathedral before! We started with soup and a roll in the refrectory cafe, excellent value for money, before heading for the exhibition.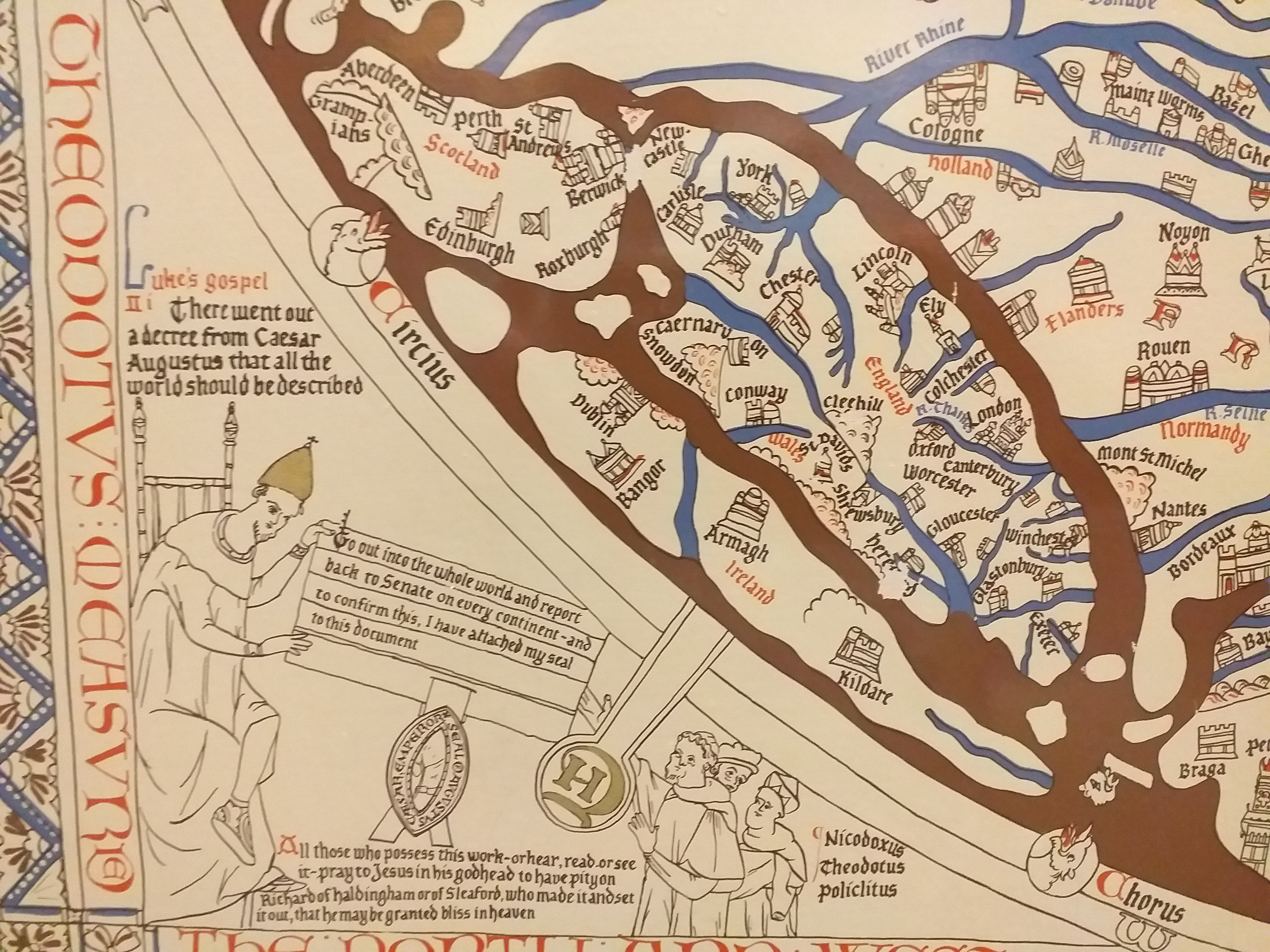 The map is a fascinating insight into the medieval view of the world, centred on Jerusalem with Europe, Asia and Africa surrounding it, no America as not yet discovered! A local point of interest is the inclusion of Clee Hill, alongside Snowdon the only geographical features included in the United Kingdom. One story suggests that the monk could see the hill from his window at the cathedral when he was drawing it?!
Alongside the map you can also visit the chained library in a specially constructed building designed to show it off. It was interesting to learn that the books can still be requested to look at in a special reading room.