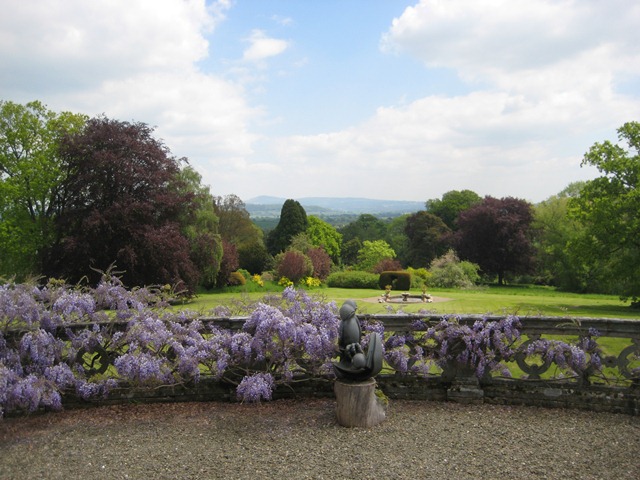 This morning I have been on a visit to Stokesay Court, Onibury, about 30 minutes drive from here. The house was built in1892 and was one of the first private homes in England to be equipped with electric light. It has a Jacobean facade that hides a magnificent Arts and Crafts inspired panelled oak interior. During the First World War the house was used as an Auxillary Military Hospital for convalescent soldiers and this commandeering of the house by the military means it remains fixed in a time warp, once moved to the Lady's Wing the family never returned to the main house to live.
In more recent times Stokesay Court found fame as the starring location in the highly acclaimed film 'Atonement' and the guided tours, offered by owner Caroline Magnus, offer a fascinating insight into the tricks and trades of a film crew to give the desired effects – from the polystyrene fountain sculpture (now located at the top of the stairs) and mock stone pillars in the garden, to the fabric covered battens that dress the walls of the drawing room.
The extensive grounds contain a grotto, fountain and series of pools connected by steps and rills.
Tours are available throughout the summer, but should be booked in advance - check the website for details.