Despite visiting Ludlow Castle many times over the years I have never really taken much notice of the history surrounding it. This week I was lucky enough to take a tour with the resident Archeologist, Leon Bracelin. Leon is so enthusiastic about the history of the castle and the wider town and well worth while taking one of his tours. He is usually at the castle at weekends.
The castle is Norman, one of the Marcher defences to keep out the Welsh following the Norman conquest. The most fascinating fact I gleaned was the purpose and significance of the circular building in the centre of the Inner Bailey.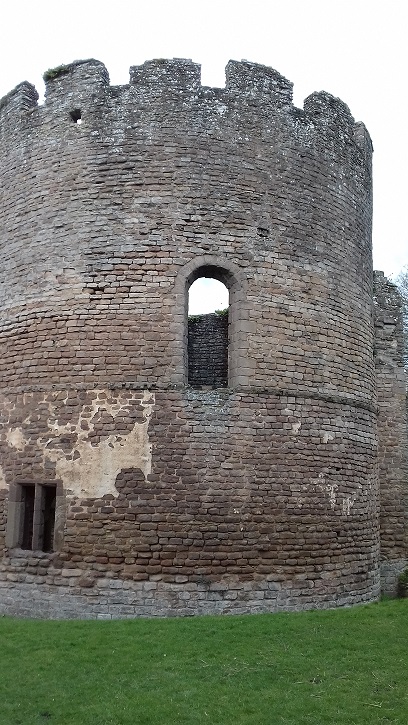 This is the St Mary Magdalene Chapel, circular chapels were the trademark design of a Knights Templar church (think Da VInci Code!) and the one in the castle is from the 12th Century, very early for the establishment of the order in England.
Ludlow was a powerful and significant castle throughout the Medieval and Tudor periods of history. The 2 Princes, murdered at the Tower of London, spent many years at the castle and Prince Arthur, elder brother to Henry the Eighth died at Ludlow Castle whilst honeymooning there with his new bride, Catherine of Aragon. His body is buried in Worcester Cathedral and there is a mourning step on Cleobury High Street where the body rested whilst being carried from Ludlow to Worcester.