One of the most exciting things I did this summer was canoe down the River Severn from Bridgnorth to Arley, a distance of 10.5 miles. The day was organised by Shropshire Hills Tourism for a visiting American journalist and I went along as crew! Despite being a complete novice I thoroughly enjoyed the day and it was excellently organised by Canoe UK Ltd. There were people of all ages and experience levels taking part and boats held groups of 2 or 3. After a safety briefing with top tips on canoeing each group set off, heading gingerly downstream. After a slightly shaky start, (going under the road bridge backwards!) we settled into a good rhythm and covered the 6 miles to Hampton Loade without incident.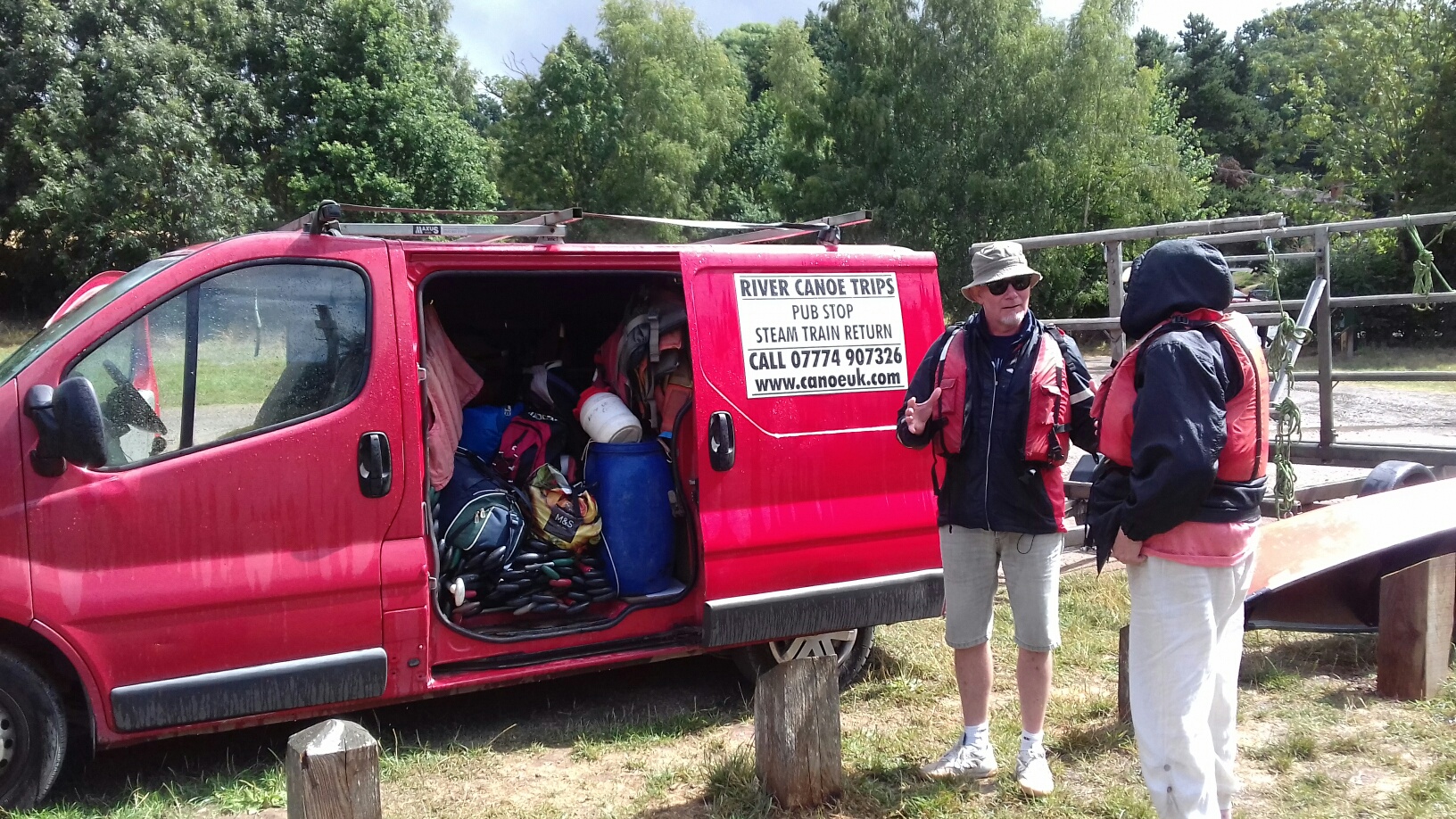 Here we were met by the team from Canoe UK with the support vehicle and disembarked for a delicious lunch at the River and Rail pub. I thought this was great value at only £8.50 a head for as much as you wanted, hot and cold food, alternatively you could bring a picnic and sit by the river.
After lunch we returned to the canoes to complete the remaining 4.5 miles to Arley, a pretty little riverside village with tea shop and pub. Once again we were met by the support vehicle where dry clothes were eagerly retrieved, following a slight capsize earlier!! Once dry there was enough time for a warming drink at the Harbour Inn before climbing the hill to the
Severn Valley Railway
station for the return trip to Bridgnorth on the steam train!
The day, including return train ticket costs £33 for adults, £19 for children and I would thoroughly recommend.